The Orcia Chalet way of life
As your guests are happily enjoying their diner in the dining room of the Chalet Orcia, it is time for you to build up the desert, hoping you will do as well as the Chef taught you :
You take a white and delicate plate, you carefully place the crispy biscuit in the center.
You taste your mousse one last time with your finger : its vanilla flavor is perfectly balanced.
With a spoon you spread your nice and fluffy mousse on the biscuit.
You hear your guests teasing you in the background, but you have to keep concentrated while you are trying to place the fresh raspberries nicely.
This first plate is perfect !
Now you have to do another five, Laurence, the housekeeper of the Orcia Chalet, will be happy to help…
Continue the experience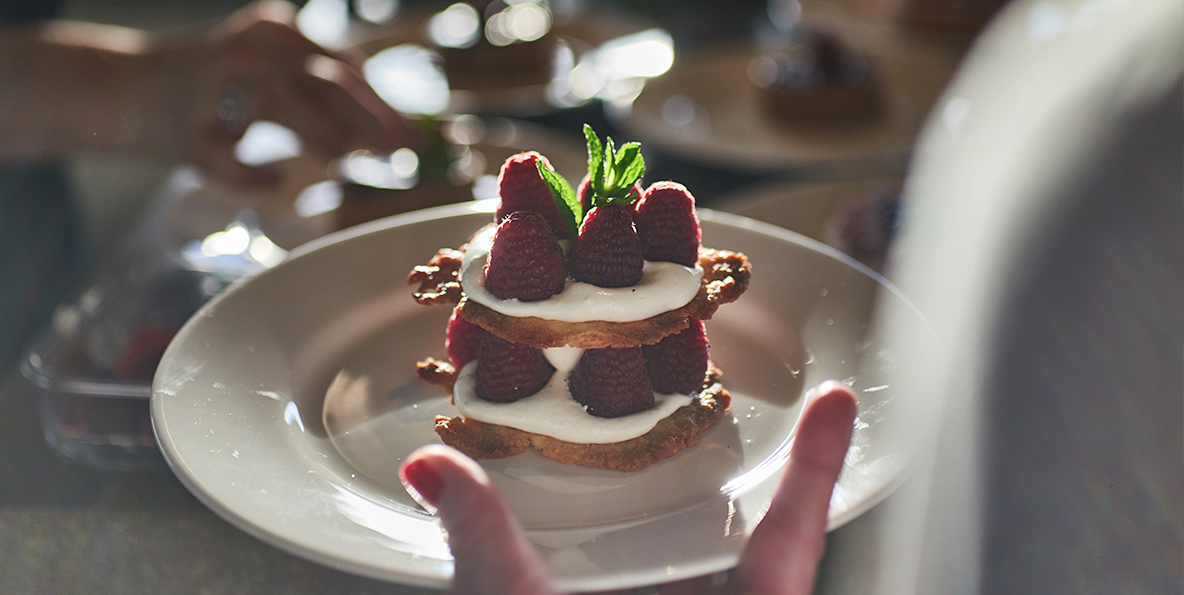 Crisp and raspberry with mascarpone cream